April 3, 2023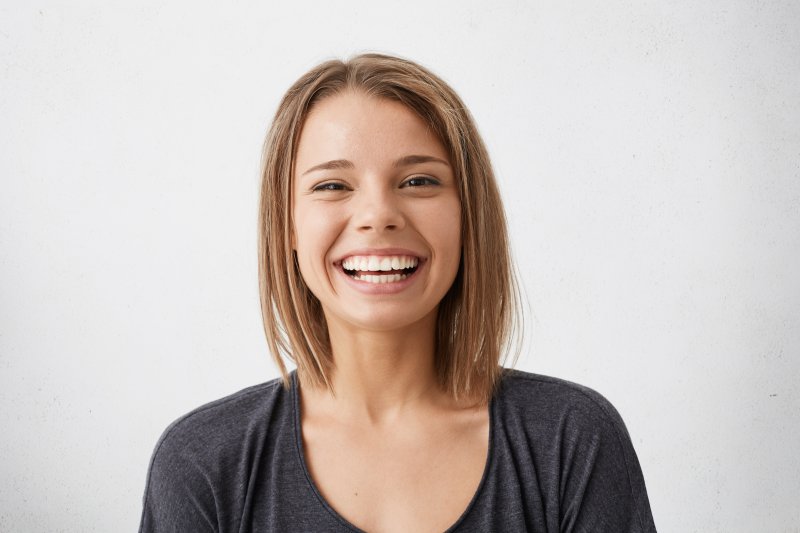 Wisdom teeth, also known as third molars, are the last set of teeth to emerge in the mouth, typically between the ages of 17 and 25. Wisdom teeth extractions involve the surgical removal of the third molars to address issues such as impaction, overcrowding, infection, or potential damage to adjacent teeth or jawbone. After your wisdom tooth extraction, it's natural to have questions about the stitches and whether they will dissolve on their own. Continue reading to learn all the necessary information about wisdom teeth stitches, including whether they will dissolve on their own as well as valuable tips for post-extraction care to facilitate a smooth recovery.
What Are Wisdom Teeth Stitches?
After a wisdom tooth extraction, sutures, commonly known as stitches, are often required. These stitches play a crucial role in securing the gum tissue flap in its proper position, promoting healing, and safeguarding the area against infections. Your dentist or oral surgeon will inform you about the type of stitches used, if any, during the procedure.
Will Wisdom Teeth Stitches Dissolve on Their Own?
Following wisdom teeth removal, dissolving stitches, also known as absorbable sutures, are commonly employed. These unique sutures gradually break down and disintegrate on their own, typically within a few weeks post-procedure. How long it takes for them to dissolve may vary, influenced by factors such as the complexity of the extraction, the size and type of the stitches, and the material used.
Occasionally, non-dissolvable stitches may be utilized by your oral surgeon during the wisdom tooth extraction procedure. If such stitches are employed, your surgeon will inform you about the need for their removal, typically scheduled within seven to 10 days after the surgery.
Tips for Caring for Your Stitches
Following the extraction of your wisdom teeth, your oral surgeon will provide you with aftercare instructions. These instructions will guide you on how to properly care for your stitches and the blood clots that form over the extraction sites. These blood clots are crucial in preventing the development of dry sockets, which can be painful complications after the surgery.
It is essential to closely follow your doctor's instructions as each case may vary. However, here are some general tips to assist you in caring for your stitches:
Rinse your mouth out – To alleviate swelling and encourage healing, rinse your mouth with warm water and salt solution. Once 24 hours have passed, you can incorporate an antiseptic mouth rinse into your oral hygiene routine.
Stick to a soft-food diet – As you regain your ability to chew comfortably, you can gradually reintroduce regular foods into your diet. However, it is crucial to avoid disturbing the blood clots that have formed in the extraction sites while eating or drinking.
Avoid the extraction sites – For a period of three to seven days, or as advised by your dentist, it is important to avoid brushing or flossing in the vicinity of the extracted teeth.
Understanding the reasons behind the dissolvability of wisdom teeth stitches can help alleviate concerns and enhance your confidence in the recovery process. Remember to take necessary precautions to protect your during this period so your smile heals as intended.
About the Practice
We take great pride in serving individuals and families in Dallas and the neighboring areas at Lincoln Park Periodontal & Dental Implant Group. Our practice is dedicated to providing a comprehensive array of services, including wisdom tooth extractions. If you are interested in learning more about wisdom teeth extractions or wish to set up an appointment with Dr. Andrew Barnett or Dr. Marshall Goldberg, visit Lincoln Park Periodontal & Dental Implant Group's website or call their office at (214) 691-2614.
Comments Off

on Will Wisdom Teeth Stitches Dissolve on Their Own?
No Comments
No comments yet.
RSS feed for comments on this post.
Sorry, the comment form is closed at this time.