February 21, 2023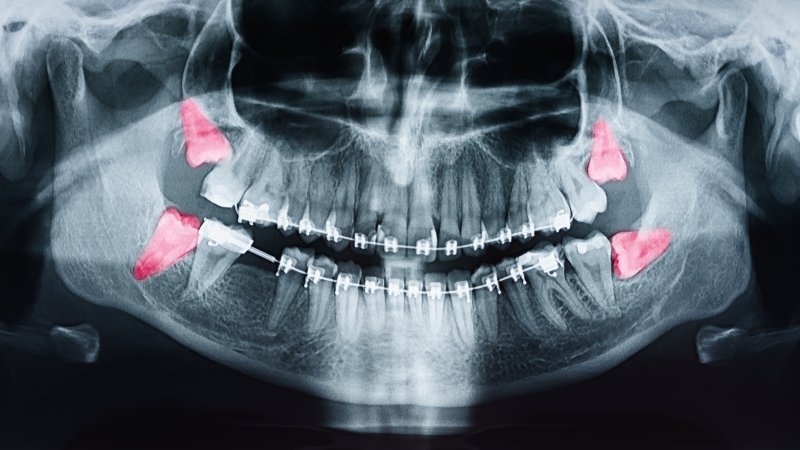 Wisdom teeth tend to be an inconvenience when they show up. You think that everything in your mouth has settled into place, then one day you have to worry about removing a tooth that you didn't even know you had.
If you're in your twenties and still haven't gotten your wisdom teeth, you might wonder if you've dodged a bullet. You might think: "Will I ever even get my wisdom teeth?" If you want the answer to this question, here's a guide to tell you what you want to know.
Does Everyone Get Wisdom Teeth?
As it turns out, some people just don't have a few of their wisdom teeth. According to the Dental Research Journal, anywhere from 5 to 37 percent of people are missing one or more of them. It's not clear why this is the case, but wisdom teeth don't actually serve any purpose, meaning that people without them have just saved themselves the trouble of an extraction.
How Do I Know If I Have Wisdom Teeth?
Wisdom teeth begin to sprout between the ages of 17 to 21, so if you're older than that and you haven't gotten them yet, it's likely that you never will.
However, it's also possible that you have wisdom teeth and they just haven't sprouted fully. Wisdom teeth can easily become stuck under the gums or impacted, meaning that it's possible that they could be lurking just under the surface. Your dentist can give you a dental x-ray to determine for sure if you have them or not.
Why Are Wisdom Teeth Removed?
Some people don't have any problems with their wisdom teeth. They grow out perfectly and fit in with the rest of their smile. However, more often than not they cause problems. For example:
Discomfort: When the wisdom tooth sprouts it presses against the nerves in the gums, causing a pain that begins mild and gets more significant as time goes on. The pain can be intermittent, lasting for weeks or months.
Infection: As the wisdom tooth sprouts, it opens up your gums to the outside, increasing your chances for infection.
Tooth Decay: When your wisdom teeth sprout, they can trap food in a place that's hard to reach, which can contribute to tooth decay.
Crowding: Wisdom teeth can push other teeth around, potentially leading to crowding and a crooked smile.
If you really want to know whether you have wisdom teeth, getting an x-ray from your dentist is the best way to find out for sure. If you don't, then consider yourself lucky; you've saved yourself quite the headache.
About Our Practice
At Lincoln Park Periodontal Dental Implant Group, we know that a healthy smile is key to a good life. That's why we've devoted ourselves to helping people in the Dallas area that are struggling with gum disease and tooth loss. Our incredible periodontists have decades of experience in their field, so you can be sure that whatever problem you're dealing with, we can be there to help you.
If you have any questions about wisdom teeth, we can be reached at our website or by phone at (214) 691-2614.
Comments Off

on Will Everyone Get Wisdom Teeth?
No Comments
No comments yet.
RSS feed for comments on this post.
Sorry, the comment form is closed at this time.