Implant Dentures – Dallas, TX
Reliable and Long-Lasting Full Arch Tooth Replacement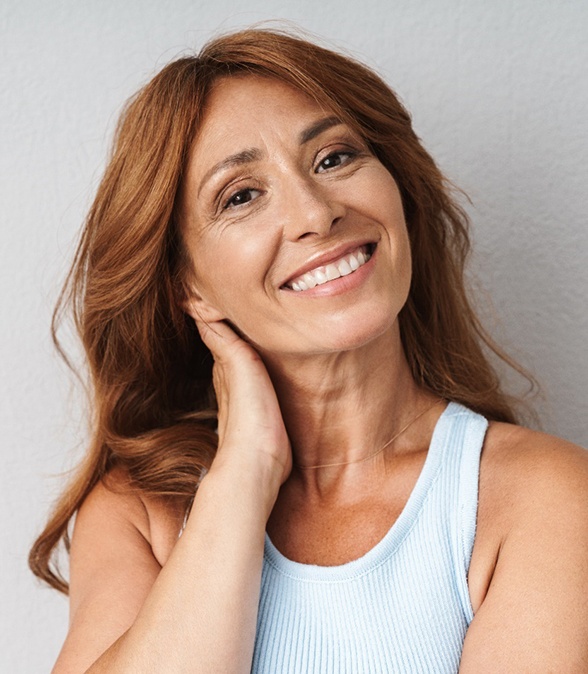 If you have lost all or most of your teeth, you might face a number of daily challenges. Not only does tooth loss make it difficult to eat a nutritious diet, but you might also be embarrassed to let others see you smile. Traditional dentures can help with such issue, but only to a degree. There is a better solution! We often recommend implant dentures in Dallas as the best way to replace an entire arch of lost teeth. Contact us today to schedule your restorative consultation.
Why Choose Lincoln Park Periodontal and Dental Implant Group for Implant Dentures?
Partnered with Trustworthy Restorative Experts
Specialized Implant Placement
Friendly and Professional Team
What Are Implant Dentures?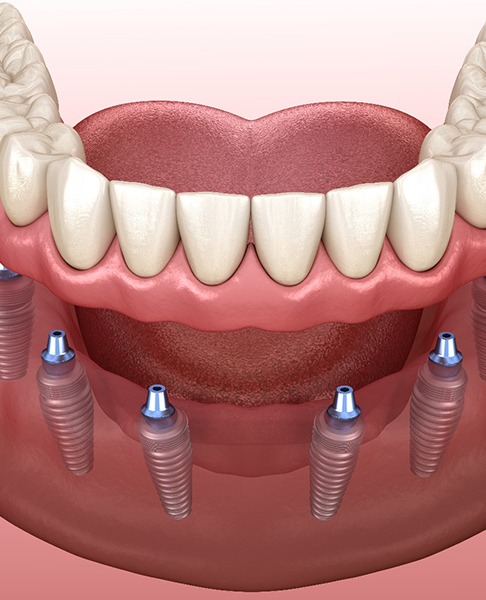 Traditional dentures are held in the mouth via natural suction or a mild adhesive. Implant dentures are secured via prosthetic tooth roots (dental implants) that we surgically place beneath the gumline. They are therefore much sturdier and last much longer than their traditional counterparts.
Depending on the specifics of your situation, your implant dentist in Dallas might recommend one of the following types of implant dentures:
Fixed/Permanent Implant Dentures
These are permanently attached to the implants that support them via small connectors called abutments. Fixed implant dentures can only be removed by a dental professional, a fact that makes them quite convenient. In most cases, it takes between four and six implants to support a permanent implant denture.
Removable Implant Dentures
Removable implant dentures, also called implant-retained dentures or overdentures, are easy for patients to remove on their own. They usually require just a few dental implants to support them. In some cases, a patient's existing traditional denture can be adjusted to work as an overdenture.
The Implant Denture Procedure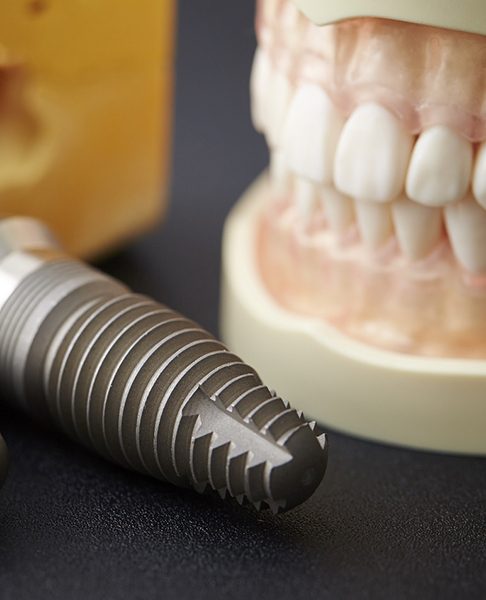 The exact implant denture procedure may vary from case to case. Here is an overview of how it usually works.
You attend a personalized consultation, during which we will welcome you as a patient and start planning your treatment.
After you complete any necessary preliminary treatments, we will surgically insert the implants into your jawbone.
Following a healing period, attachments will be placed on top of your implants. These will serve to secure your new teeth in place.
You receive a beautiful, functional implant denture.
From beginning to end, the implant denture process typically takes several months or longer, but the investment of time is well worth it!
Am I a Candidate for Implant Dentures?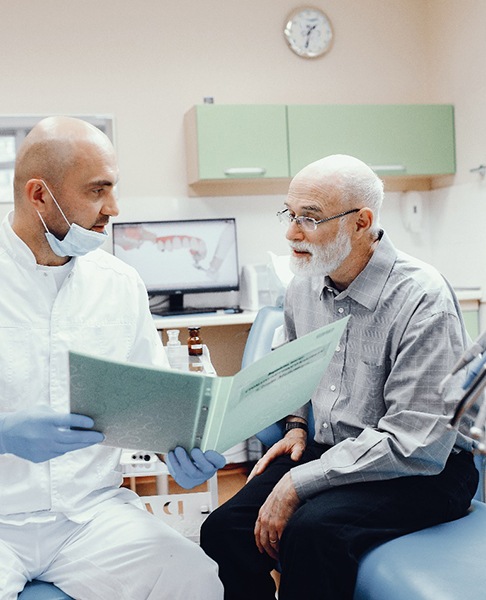 The best way to find out if you are a candidate for implant dentures is to attend a consultation. Some traits that most candidates have in common include:
Fair overall health
No active gum disease
A desire to upgrade from traditional dentures
Adequate jawbone density to support dental implants in Dallas
Excellent daily oral hygiene habits
Benefits of Combining Dentures & Dental Implants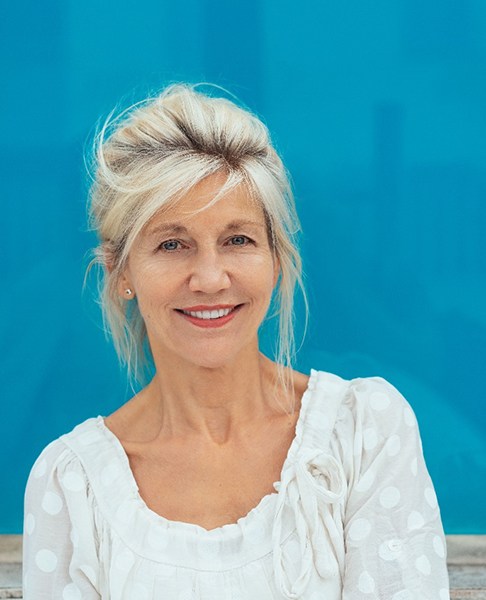 Some of the most noteworthy benefits of implant dentures include:
They provide a bite force that is superior to that offered by traditional dentures.
Dental implants stimulate the jawbone and prevent it from deteriorating.
Implant dentures look and feel so natural that onlookers may not be able to tell that you have them.
With proper care, your dental implants may last for decades. The restoration on top of them is also likely to stand the test of time.