Esthetic Gingival Recontouring – Dallas, TX
Reshape Your Gumline and Enhance Your Smile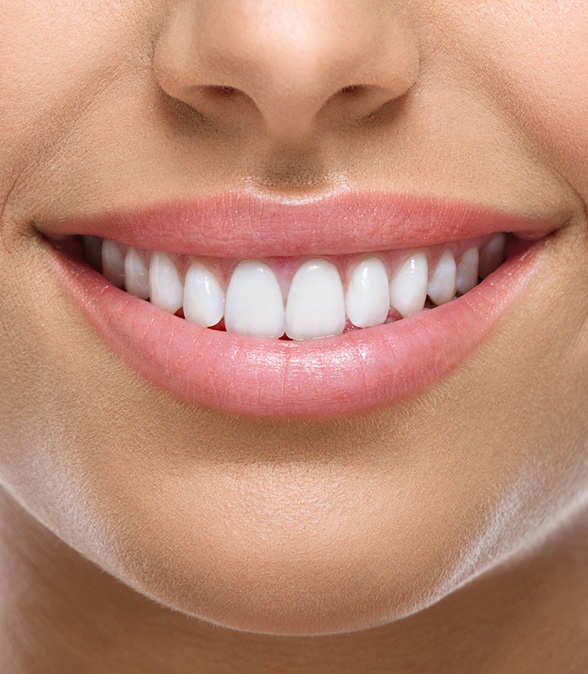 In discussions about how to achieve an attractive smile, most people focus on the teeth. Certainly, white, straight, and healthy pearly whites can do much to add to your smile's appeal. However, there is another esthetic element that often gets overlooked — the gums. If your gumline is uneven or otherwise unbalanced, it can have significant consequences for your appearance. Fortunately, we can help you achieve your ideal gumline with esthetic gingival recontouring in Dallas.
What Is Esthetic Gingival Recontouring?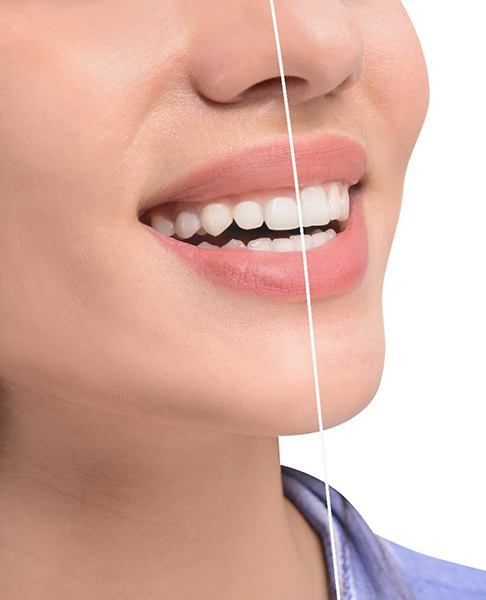 Esthetic gingival recontouring may also be referred to as gum recontouring, gum contouring, or perhaps even crown lengthening. Essentially, all of these terms point to a procedure that reshapes the gum tissue to make it more pleasing to the eyes.
Some issues that esthetic gingival recontouring can address include:
Excess gum tissue that makes the teeth appear short and stubby. This is often referred to as "gummy smile," an issue that occurs when more than a few millimeters of gum tissue are visible when a person smiles.
A low gumline that makes the teeth appear disproportionately long. In some cases, a gum graft may be used along with recontouring to thoroughly correct this problem.
An uneven gumline. If your gums are lower in some places and higher in others, esthetic recontouring may be able to help.
What Happens During and After the Procedure?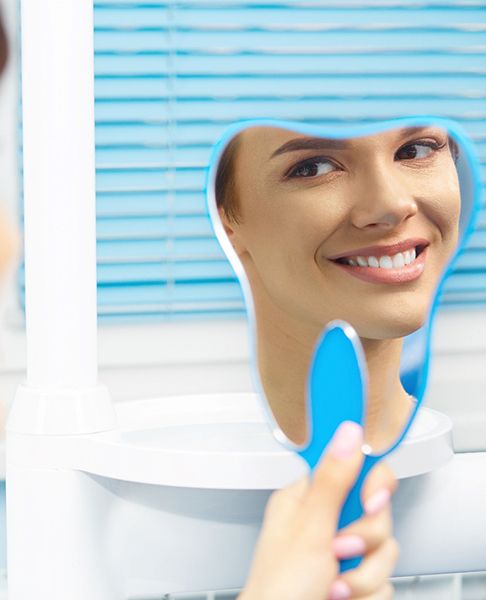 The first thing we do during an esthetic gingival recontouring procedure is make sure that the patient is comfortable. We use local anesthesia, and perhaps sedation as well, to accomplish this. Then, we carefully get to work on removing just enough gum tissue to reshape your gumline in the desired way. Depending on the extent of the procedure, it may take one or more appointments to finish working on your smile.
After your procedure, you can expect to experience some soreness and tenderness in your gums. We will give you detailed post-op instructions to make your recovery process as easy as possible. Most patients are feeling back to normal within a few weeks.
Benefits of Esthetic Gingival Recontouring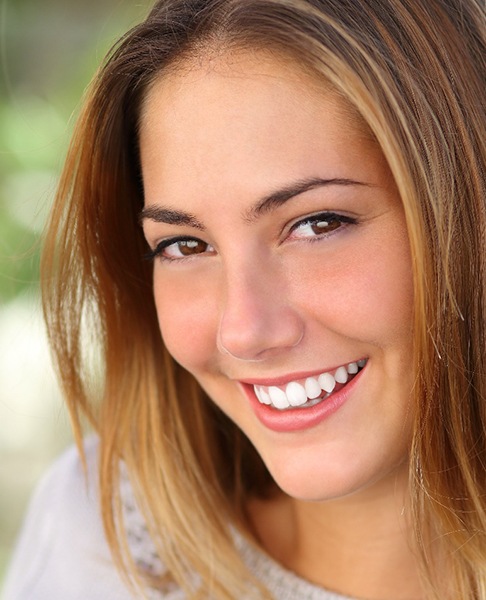 Some of the top benefits of this cosmetic procedure include:
Natural-looking results. Our periodontists pay keen attention to detail and do all they can to provide you with natural-looking, beautiful results.
Long-lasting results. In most cases, the results of esthetic gingival recontouring last a lifetime.
The ability to pursue further cosmetic treatments. After a gum recontouring or crown lengthening procedure, you may be come eligible for veneers or other esthetic treatments that you were not a candidate for in the past.
Oral health benefits. Overgrown gum tissue can trap food and present other risks for oral health. By trimming it back to where it belongs, you may reduce your risk of gum irritation and other problems.
Are you ready to learn more about esthetic gum recontouring? Our team will be happy to speak to you. Contact us today to ask questions or schedule a cosmetic consultation with one of our skilled periodontists.