Periodontal Therapy – Dallas, TX
Protecting Your Smile from Gum Disease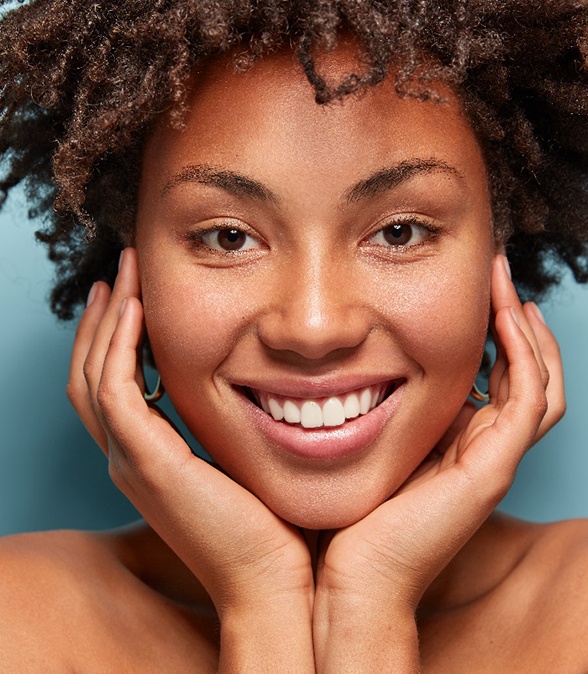 If you notice that your gums have become red and swollen, tend to bleed easily, or have started to pull back and expose more of your tooth roots, you need to get in touch with Dr. Barnett and the rest of our team right away – you most likely have gum disease. Ignoring gum disease for too long can easily lead to tooth loss, but fortunately, we offer plenty of options for periodontal therapy in Dallas, TX, treating the soft tissues in your mouth so that your smile can continue to function properly and painlessly.
Why Choose Lincoln Park Periodontal and Dental Implant Group for Periodontal Therapy?
Periodontal Office Led by Two Board-Certified Periodontists
Focus on Honest, Evidence-Based Treatment Plans
Minimally Invasive Treatments for Ideal Results
What is Gum Disease?
Gum disease is a bacterial infection that develops in the soft oral tissues surrounding teeth. As bad oral bacteria forms, it begins to attack the gums, causing redness and inflammation. Over time, if left untreated, it can progress into more advanced stages, resulting in bone and tooth loss as well as problems that develop throughout the body.
Symptoms of Gum Disease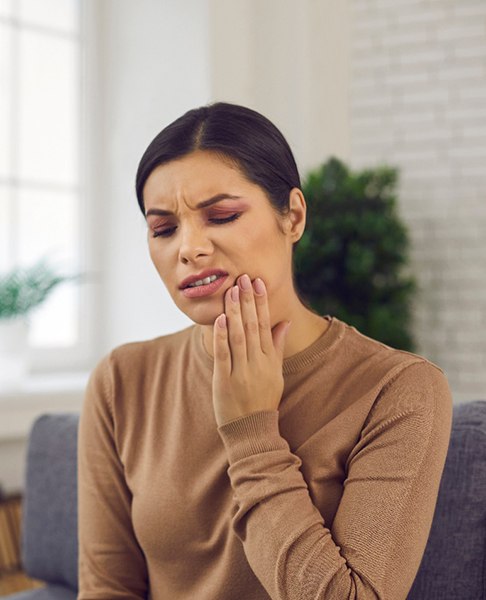 To know if you have gum disease, you'll need to schedule an appointment with a member of our dental team. But in case you're wondering what signs and symptoms to look for that might indicate a problem, below are a few to watch for:
Oral sores that do not heal
Bad breath
Red, inflamed, and bleeding gums
Receding gums
Difficulty chewing
A change in your bite
Treatment Options for Gum Disease
Treating gum disease can occur in many different ways. Once you've met with our team, we will determine which service(s) will best align with your needs so that you can enjoy healthier, longer-lasting results.
Scaling and Root Planing
The earliest stage of gum disease, gingivitis, can often be reversed altogether with regular dental cleaning (as long as it's followed up by good brushing and flossing habits). However, during the more advanced stages, scaling and root planing are required to eliminate the plaque and tartar that have built up around the roots and gum line. The roots will also be smoothed out, removing the rough surfaces that bacteria love to cling to.
Oral Cancer Screening
In addition to checking for signs of gum disease, we'll also be on the lookout for potential symptoms of oral cancer. Even people who don't drink or use tobacco are still at risk for cancers of the mouth, and the survival rate is much higher for those who seek treatment as early as possible. Unusual growths, mouth sores that don't heal, and white patches can all be signs that you need a biopsy in the near future.
Arestin Antibiotic Therapy
Oral bacteria can hide deep in your gum tissue – in many cases, deeper than we can reach with scaling and root planing. Antibiotics allow us to continue to fight gum disease wherever it might be hiding. We can prescribe a few different kinds of antibiotics depending on your case and how severe your gum disease currently is. Combining antibiotic treatment with other periodontal procedures tends to yield the best results in the long term.
Periodontal Maintenance
In some ways, periodontal maintenance looks like regular teeth cleaning, in that it involves the removal of plaque and tartar that has built up in your mouth. The difference is that periodontal maintenance is prescribed after you have already developed gum disease; it's meant to keep the bacteria levels in your mouth under control to prevent future infections. We normally schedule periodontal maintenance visits every three to four months.
Periodontal Disease & Whole-Body Connection
You might think that treating gum disease is solely intended for protecting your smile, and while that's definitely one of our biggest goals, we also consider the effect that the infection is having on the rest of your body. Gum disease has been linked to heart attacks, strokes, and many other health problems; the longer it goes untreated, the higher your risk for additional conditions becomes. We'll be sure to go over the various conditions that can be exacerbated by gum disease with you so that you have a full picture of what you need to do to protect your health.
Treatments for Bruxism
Grinding your teeth can damage your enamel as well as your gum tissue. Unfortunately, many people grind their teeth while they're asleep, meaning they have little to no control over it. The underlying cause of teeth grinding is often unknown, but in most cases, we can protect your smile with an occlusal splint, which is a removable oral appliance that keeps the upper and lower teeth separated to prevent unnecessary wear and tear of the enamel.
The Importance of Treating Gum Disease Early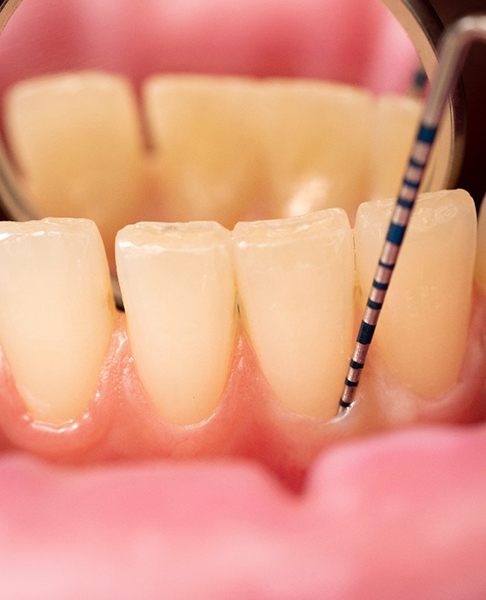 Treating gum disease in its earliest stages will give you the best opportunity to move forward in life with a healthier smile. But it's not only your oral health that is at stake. Your overall well-being can be negatively impacted if gum disease is not treated promptly. Some of the most common problems that can develop due to periodontitis include:
Heart attack
Stroke
Diabetes
High blood pressure
Cognitive disorders (i.e., Alzheimer's, Dementia)
Respiratory disease
And more
This is why it's important not to waste time seeing a dentist to undergo appropriate treatment for gum disease as soon as you notice any symptoms.