Gum Grafting – Dallas, TX
Replacing Lost Gum Tissue for a Healthier Smile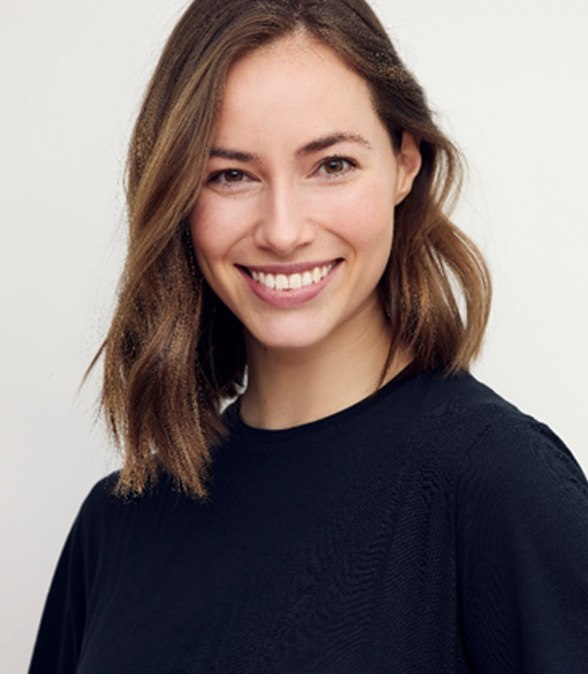 When you smile at yourself in the mirror, do some of your teeth seem a little longer than they used to? Are you experiencing sensitivity when you consume hot or cold foods and beverages? If you answered in the affirmative, it is possible that you have experienced a degree of gum recession, a condition wherein the pink tissue that covers the roots of the teeth begins to shrink.
In many cases, the best way to address gum recession is gum grafting in Dallas. This surgical procedure can rebuild lost tissue to cover exposed tooth roots, restore the aesthetics of your smile, and provide other benefits. Read on below to learn more about this remarkable treatment, and give us a call when you are ready to schedule a gum grafting consultation.
What Causes Gum Recession?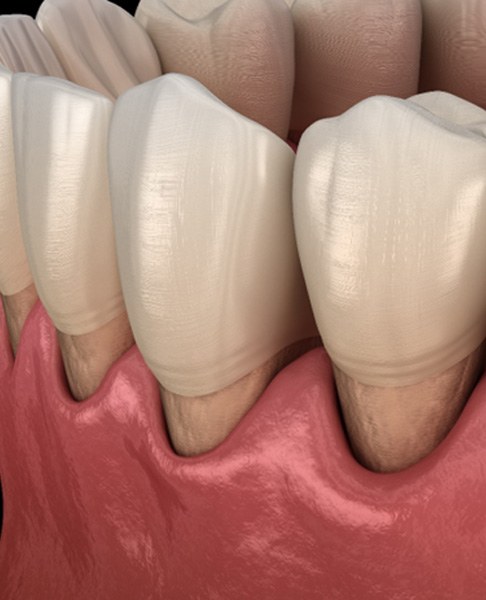 Gum disease, also known as periodontal disease, is a common cause of gum recession. This condition begins as mild inflammation in the gum tissue. However, if it remains untreated for too long, it can worsen and lead to significant damage to both the gums and underlying bone. Eventually, the gums may shrink back, exposing the roots of teeth and creating a pocket between the teeth and gums where bacteria can thrive.
In cases where gum disease is the main cause of gum recession, gum grafting may simply be part of an overall treatment plan to address the problem and get a patient's oral health back on track. Other procedures, such as a deep cleaning of the mouth and/or a course of antibiotics, may also be necessary.
Additional reasons why receding gums may occur include:
Teeth grinding and clenching, which place excessive pressure on the gum tissue
Brushing with too much force or using a toothbrush with hard bristles
Lip and tongue piercings that can irritate sensitive gum tissue
The passage of time (a degree of gum recession is to be expected even in very healthy older adults)
Grafting to Replace Lost Gum Tissue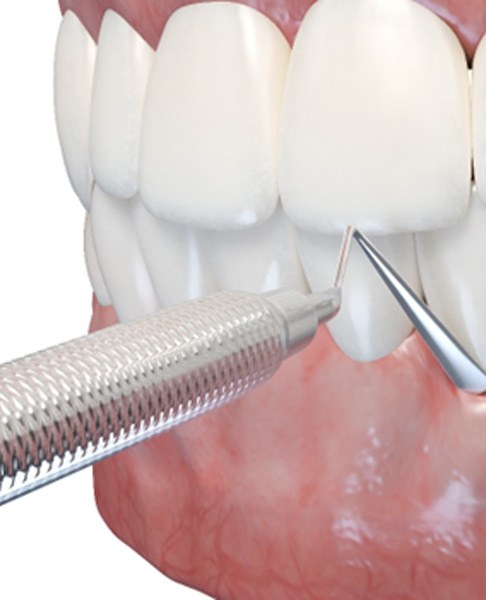 A gum graft may also be referred to as a gingival graft or even periodontal plastic surgery. Whatever you call it, this surgical procedure aims to cover exposed tooth roots, thereby lessening dental sensitivity. It is also part of cosmetic periodontics in Dallas; it can significantly enhance a person's smile.
There are a few different types of gum graft surgery:
Free gingival graft. This involves taking tissue from a patient's palate and grafting it onto the gums in order to thicken them.
Subepithelial connective tissue graft. This is a form of free gingival grafting that specifically aims to cover exposed tooth roots. This is one of the most common forms of gum graft surgery.
Acellular dermal matrix allograft. Rather than using your own tissue, this surgery uses donated and medically processed tissue from another human for the graft.
Depending on your needs, gum grafting may require one or more appointments. Following a recovery period, you should be able to enjoy a healthier, less sensitive smile!