Gum Grafting – Dallas, TX
Replacing Lost Gum Tissue for a Healthier Smile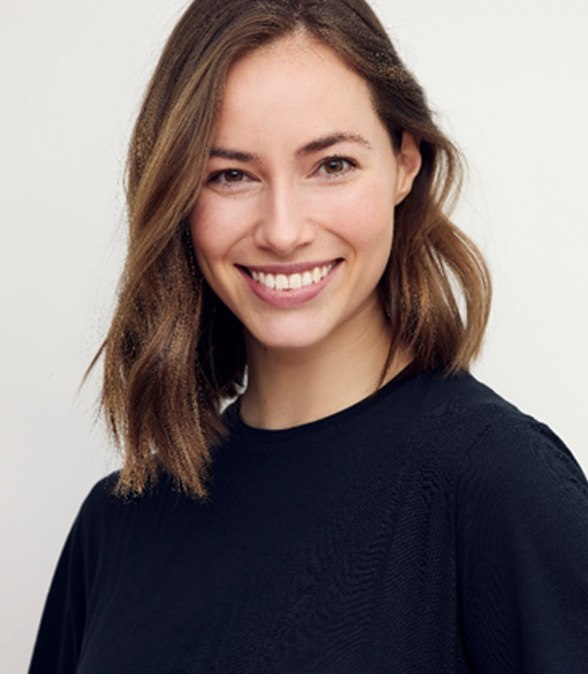 When you smile at yourself in the mirror, do some of your teeth seem a little longer than they used to? Are you experiencing sensitivity when you consume hot or cold foods and beverages? If you answered in the affirmative, it is possible that you have experienced a degree of gum recession, a condition wherein the pink tissue that covers the roots of the teeth begins to shrink.
In many cases, the best way to address gum recession is gum grafting in Dallas. This surgical procedure can rebuild lost tissue to cover exposed tooth roots, restore the aesthetics of your smile, and provide other benefits. Read on below to learn more about this remarkable treatment, and give us a call when you are ready to schedule a gum grafting consultation.
What Causes Gum Recession?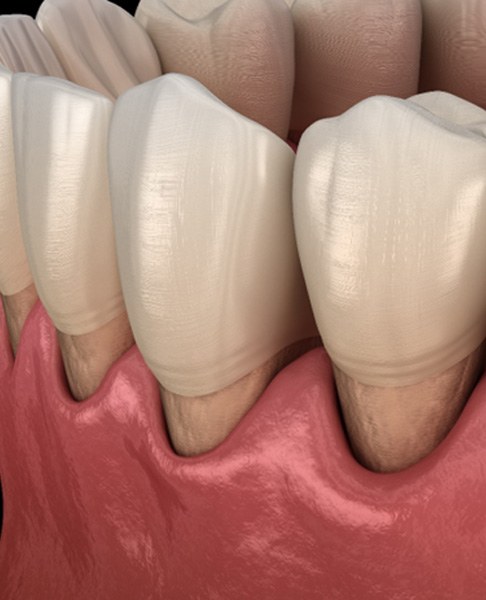 Gum disease, also known as periodontal disease, is a common cause of gum recession. This condition begins as mild inflammation in the gum tissue. However, if it remains untreated for too long, it can worsen and lead to significant damage to both the gums and underlying bone. Eventually, the gums may shrink back, exposing the roots of teeth and creating a pocket between the teeth and gums where bacteria can thrive.
In cases where gum disease is the main cause of gum recession, gum grafting may simply be part of an overall treatment plan to address the problem and get a patient's oral health back on track. Other procedures, such as a deep cleaning of the mouth and/or a course of antibiotics, may also be necessary.
Additional reasons why receding gums may occur include:
Teeth grinding and clenching, which place excessive pressure on the gum tissue
Brushing with too much force or using a toothbrush with hard bristles
Lip and tongue piercings that can irritate sensitive gum tissue
The passage of time (a degree of gum recession is to be expected even in very healthy older adults)
Grafting to Replace Lost Gum Tissue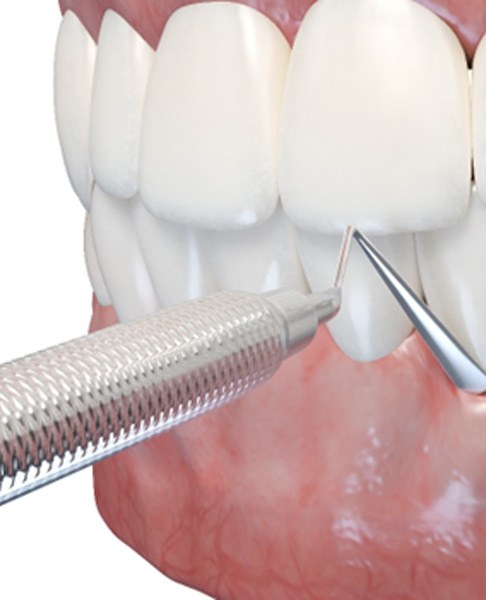 A gum graft may also be referred to as a gingival graft or even periodontal plastic surgery. Whatever you call it, this surgical procedure aims to cover exposed tooth roots, thereby lessening dental sensitivity. It is also part of cosmetic periodontics in Dallas; it can significantly enhance a person's smile.
There are a few different types of gum graft surgery:
Free gingival graft. This involves taking tissue from a patient's palate and grafting it onto the gums in order to thicken them.
Subepithelial connective tissue graft. This is a form of free gingival grafting that specifically aims to cover exposed tooth roots. This is one of the most common forms of gum graft surgery.
Acellular dermal matrix allograft. Rather than using your own tissue, this surgery uses donated and medically processed tissue from another human for the graft.
Depending on your needs, gum grafting may require one or more appointments. Following a recovery period, you should be able to enjoy a healthier, less sensitive smile!
Gum Grafting FAQs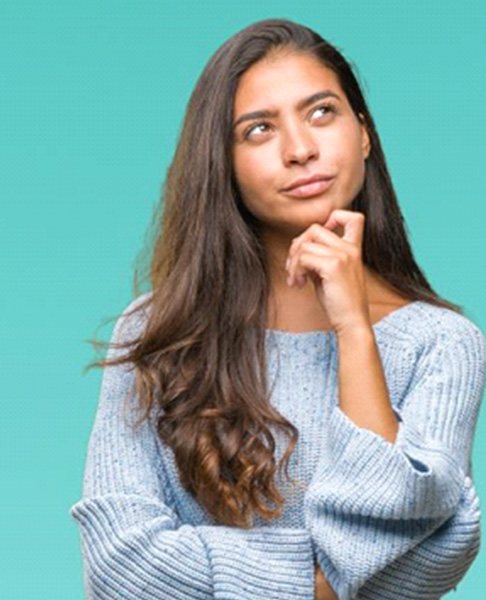 Drs. Barnett and Goldberg, along with the rest of our team, are prepared to help you discover renewed gum health via a gum grafting procedure. Before you book your consultation, however, you may be eager to learn more about the road ahead. Below, you will find answers to some common questions that patients ask about gum grafting. If your specific questions are not addressed here, reach out to us directly. We look forward to speaking with you!
Is Gum Grafting Painful?
Your mouth will be numb during your procedure, and you may be sedated as well. Therefore, you can expect to feel little to nothing while our team is working. However, after any local anesthesia and sedation wear off, it is normal to experience some soreness. If you carefully follow our post-operative instructions, your discomfort should start to diminish within a few days.
How Long Does It Take to Recover from a Gum Graft?
The average recovery time for a gum graft is 1 – 2 weeks. Of course, how long it takes you to bounce back will depend on several factors, including the extent of your procedure, your genetics, your age, and your overall health. Our team will give you tips to help you facilitate a smooth and complication-free recovery. For example, we may strongly advise you to avoid hard, crunchy, and hot foods. It would also be wise to avoid smoking and other tobacco products.
If you run into any questions or concerns during your recovery, you should get in touch with us right away.
When Is Gum Grafting Necessary?
The purpose of gum grafting is to reverse gum recession. However, not all cases of gum recession lead to the need for surgery. Our team will carefully evaluate the condition of your gums before we make any recommendations. You may choose to undergo the surgery if you feel self-conscious about the appearance of your smile, or your teeth are extra-sensitive due to their exposed roots.
How Much Does a Gum Graft Cost?
The cost of a gum graft depends on:
The extent of your procedure.
The type of graft you receive.
The type/amount of sedation used during your surgery.
Other factors.
We do not want our patients to experience any unpleasant surprises when they pay for their care, so you can expect us to be upfront with you about pricing information. We can also help you explore your payment options, such as insurance and financing.
What Are the Risks of Receiving a Gum Graft?
As is true with any type of surgery, there are some minor risks associated with gum grafting. For example, in some cases, the graft does not heal properly or does not provide as much coverage as expected. There is also a small chance that an infection will develop. Our skilled team always takes precautions to minimize the risk that patients will experience an adverse outcome from their procedure.