Sedation Periodontics – Dallas, TX
Get the Treatment You Need Without Fear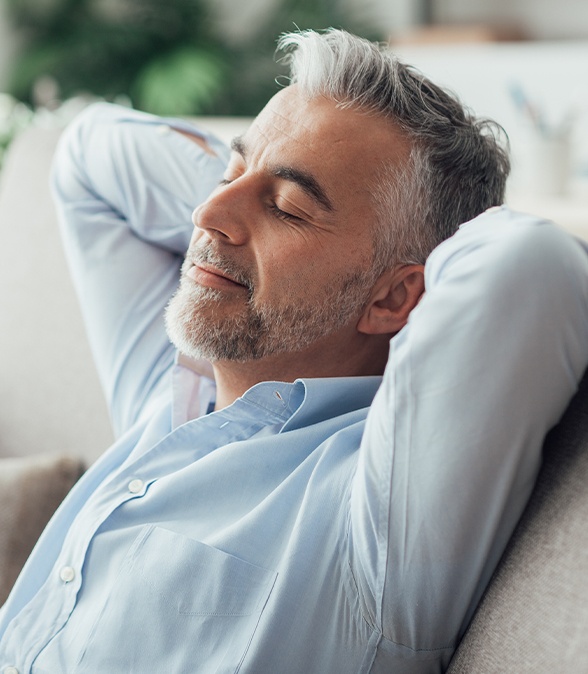 Despite being told of the risks, some patients actively avoid having their gum disease treated because they're nervous or afraid of seeking any kind of dental care – periodontal or otherwise. Dr. Barnett and the rest of our team are no strangers to dental anxieties. Simply tell us about your concerns, and we can arrange for sedation periodontics in Dallas, TX to be used during your treatment, allowing you to stay calm while also making sure that the process is as painless as possible.
Why Choose Lincoln Park Periodontal and Dental Implant Group for Sedation Periodontics?
Three Kinds of Sedation Available
A Knowledgeable,
Caring Team
Current, Minimally Invasive Techniques
IV Sedation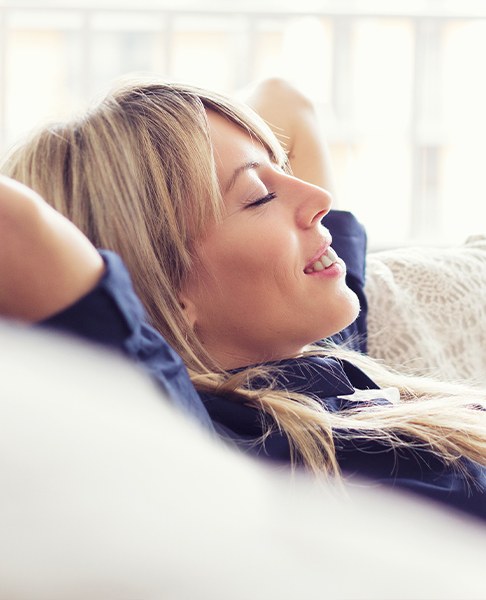 The anti-anxiety drug will be injected straight into your arm, allowing it to quickly take effect. IV sedation is sometimes also known as "sleep dentistry." Despite that name, it doesn't put you to sleep; you'll merely be in a relaxed state where you can still respond to questions. The level of sedation can be adjusted as needed throughout the process. Your recollections of the treatment afterward may be vague (if you have any at all).
Oral Conscious Sedation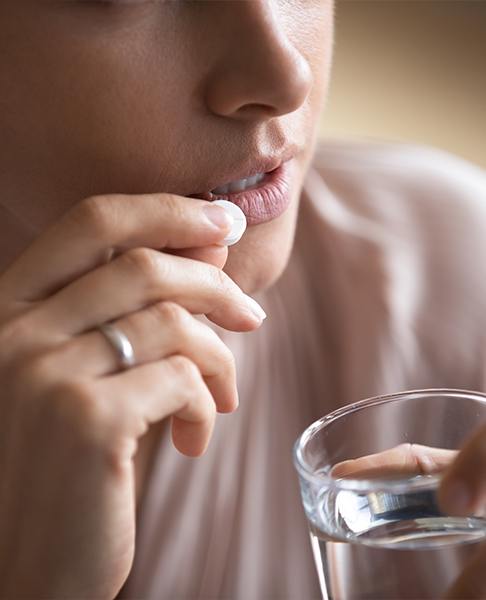 When you elect to undergo oral conscious sedation, you'll be given the medication ahead of time along with some instructions. You'll typically ingest the medicine before you even get to our periodontal office, meaning you should arrange to have someone drive you to your appointment (as well as take you home). Like IV sedation, oral conscious sedation tends to put patients in such a relaxed state that they barely remember anything about their visit afterward.
Nitrous Oxide Sedation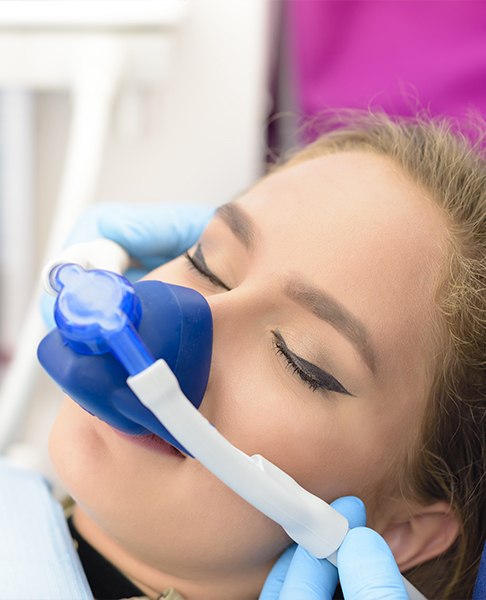 Nitrous oxide is generally preferable for shorter procedures or patients who only have mild dental anxieties. You'll simply breathe in the sedative through a nasal mask while we work on your smile. There is little preparation required before nitrous oxide is used, and since it wears off so quickly, you won't have to spend the rest of the day recovering from the sedative; you'll likely be able to drive yourself home or return to work.