Surgical Periodontics – Dallas, TX
Advanced, Gentle Specialty Care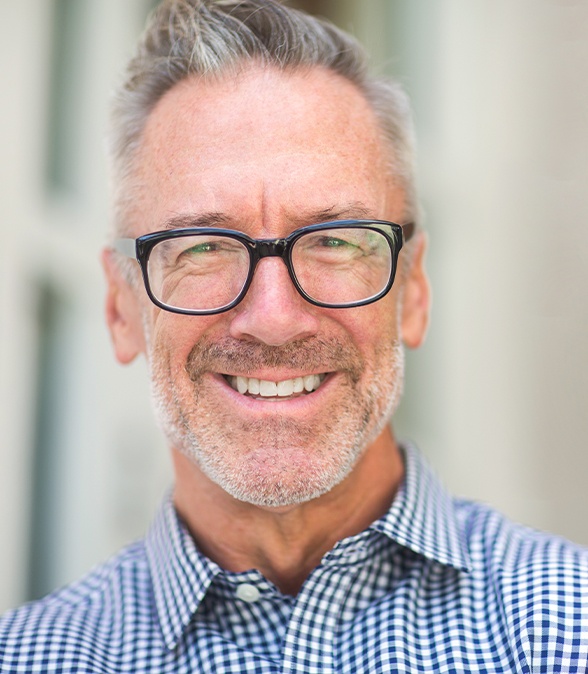 Dr. Barnett and the rest of our periodontal team offer a variety of non-surgical treatments, but we also know that many situations require a surgical approach. It could be as simple as making room for a restoration, or it might be as complex as replenishing the density of the jawbone. No matter the situation, we'll do all we can to ensure a comfortable experience, so you can enjoy the ideal outcome. Call us today to learn more about our options for surgical periodontics in Dallas, TX.
Why Choose Lincoln Park Periodontal and Dental Implant Group for Surgical Periodontics?
Current Treatments Using the Latest Technology
A Focus on Minimally Invasive, Honest Treatments
Board-Certified Periodontist with Years of Experience
Crown Lengthening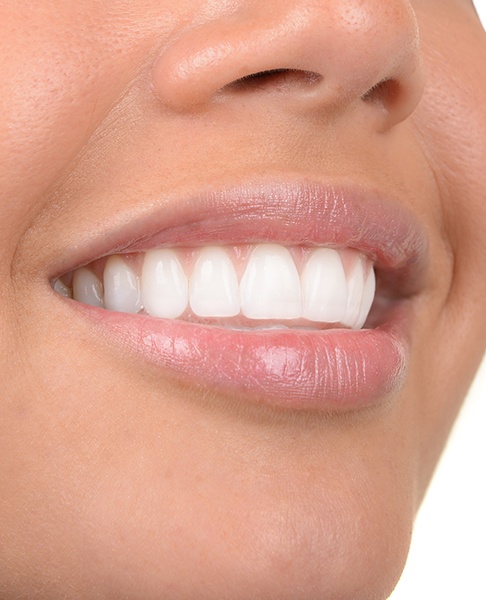 Did you know that your gums could get in the way of placing a dental crown? If the soft tissues cover too much of the enamel, it can be difficult to attach a restoration. A crown lengthening procedure removes the tissue that isn't needed, making room for the crown. This process is actually similar to esthetic gingival recontouring, which is used to treat gummy smiles; the main difference is that crown lengthening is performed for restorative reasons instead of cosmetic ones.
Learn More About Crown Lengthening
Bone Grafting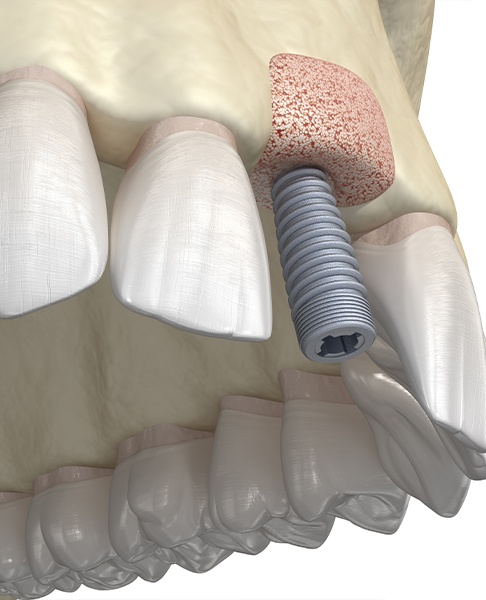 Before you can get dental implants, we need to confirm that your jaw has the bone density to support the posts. Bone loss is an unfortunate side effect of tooth loss, and consequently, your jaw may have already broken down to some degree. Bone grafting allows us to restore bone density by transplanting bone tissue from elsewhere in your body. This encourages the tissue in the degraded areas to repair itself, setting the stage for successful implant surgery.
Gum/Soft Tissue Grafting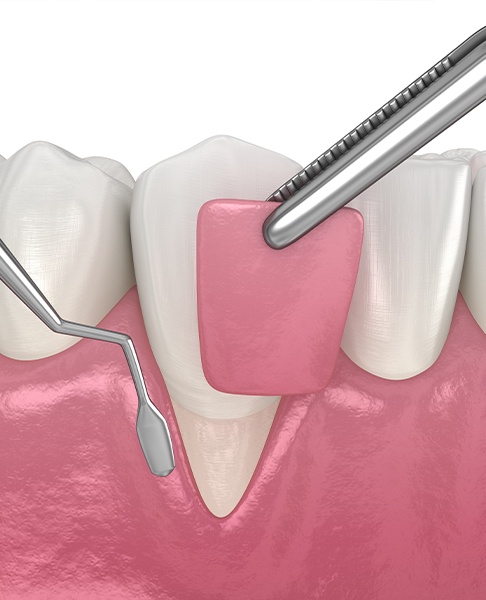 One of the side effects of gum disease is that the roots of the teeth become exposed once the gum tissue recedes. Unfortunately, exposed tooth roots are far more vulnerable to decay and infection. We'll most likely need to perform a gum grafting procedure to cover them up again. The tissue used during a gum graft is normally taken from the roof of the mouth. However, if there is enough gum tissue around the exposed tooth, it can also be used to protect the root.
Learn more About Gum/Soft Tissue Grafting
Sinus Lift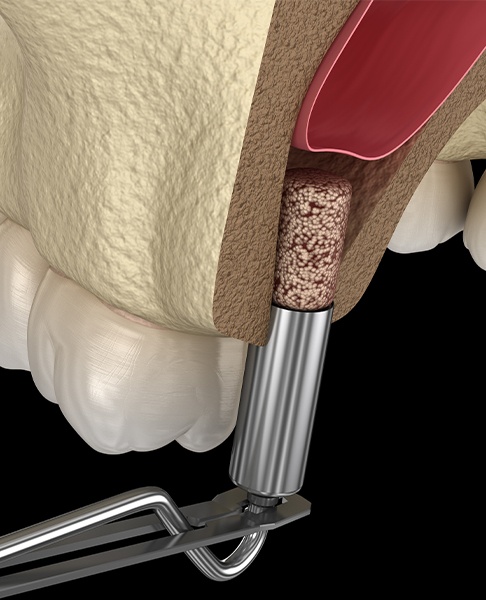 Patients who are receiving implants near the back of their upper arches may require sinus lift surgery. Like bone grafts, sinus lifts involve the use of bone tissue taken from elsewhere in the body to reverse bone loss and provide the necessary support for dental implants. This procedure involves slightly moving the sinus cavity away from the mouth, which is sometimes necessary to create the room that dental implants will require for a successful placement.
Pocket Reduction Surgery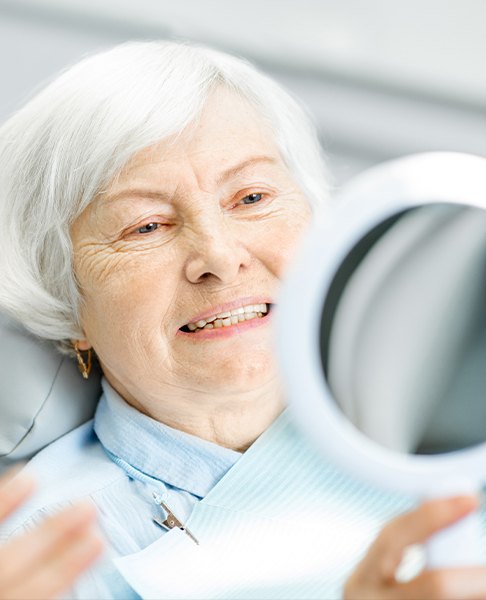 Normally, your teeth should be snugly and securely attached to the bone and gums. As gum disease destroys the tissues in your mouth, pockets will form between them, creating an ideal environment for bacteria to thrive. During pocket reduction surgery, we remove any bacteria that has built up in these areas and fold back the gum tissue before securing it into place. The goal is to give your gums a chance to heal and reattach to the teeth.
Tooth Extractions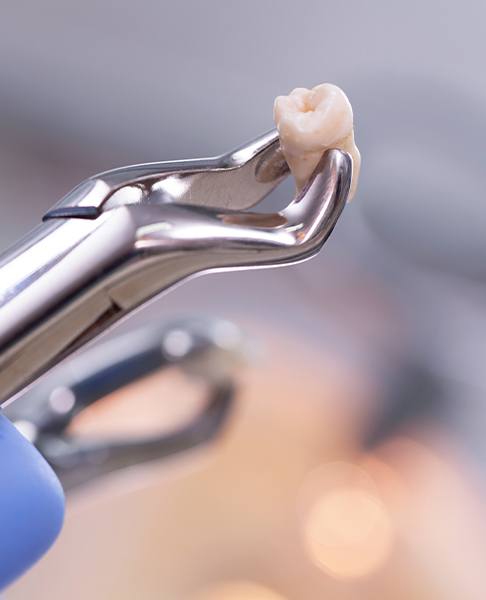 Keeping all of your natural teeth is ideal, but there are many situations where a tooth extraction will be required. In particular, wisdom teeth normally have to be removed because there simply isn't enough room for them inside the mouth. Thus, it's important for young adults to have their wisdom teeth examined so that an extraction can be planned and completed before serious problems develop.
Learn About Tooth ExtractionsLearn About Wisdom Teeth Extractions