All-on-4 — Dallas, TX
Achieve a New Smile in a Single Day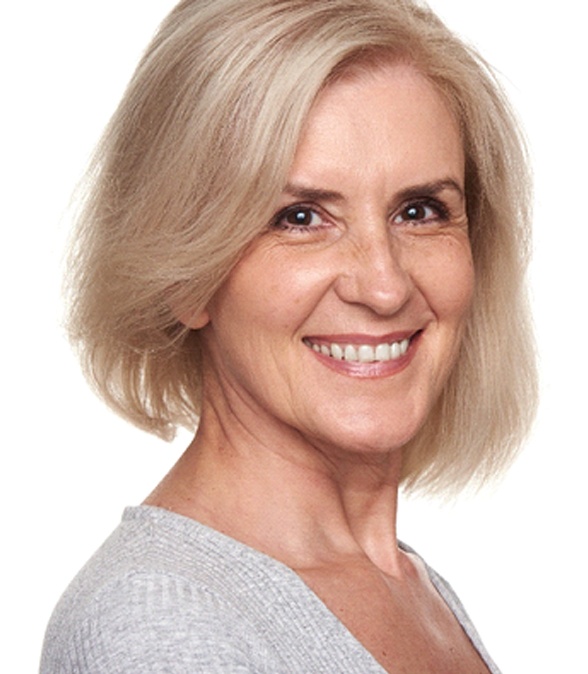 If you have lost all or most of your natural teeth, there are numerous types of dentures that might be able to help you. One innovative option is All-on-4 in Dallas. This innovative dental implant treatment uses advanced strategies to rebuild your smile as quickly as possible — without subjecting you to the discomforts of traditional dentures. With All-on-4, you might even be able to get a set of prosthetic teeth on the same day as your implant placement surgery! Get in touch with Lincoln Park Periodontal and Dental Implant Group to learn more about this remarkable treatment.
Why Choose Lincoln Park Periodontal and Dental Implant Group for All-on-4?
True Experts in Dental Implant Placement
Sedation Options to Promote Patient Comfort
Efficient, Personalized Care
How Do All-on-4 Implants Work?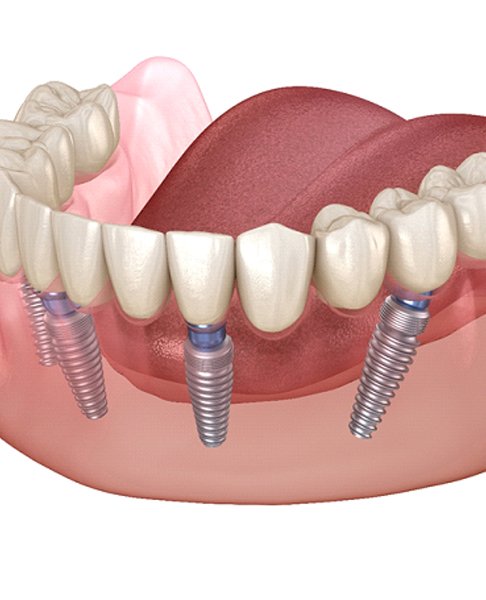 Dental implants are prosthetic tooth roots that get inserted into the jawbone. They provide outstanding stability, strength, and function. They are also remarkably successful — but only when the jawbone has adequate density and volume to support them. With the All-on-4 treatment protocol, four dental implants are placed at strategic positions. Two go toward the front of the jaw, and two are placed toward the back — in areas where the bone is naturally strong and thick.
Immediately after the implants are inserted into your jaw, we will provide you with a provisional (temporary) denture to go on top of them. Later, after your mouth has had a chance to heal, you will receive a permanent denture.
Am I a Candidate for All-on-4 Implants?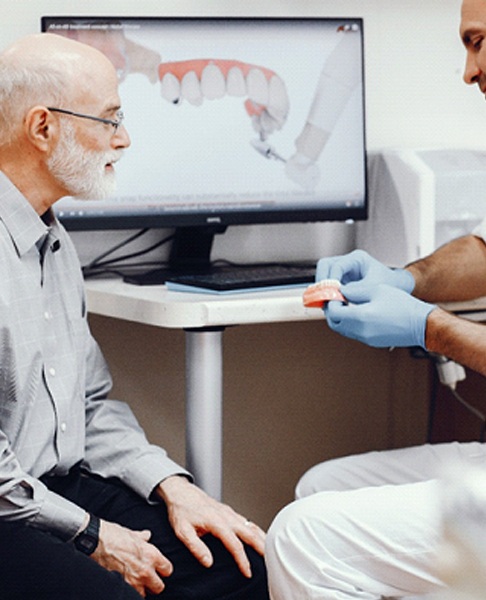 Most patients who have suffered extensive tooth loss are candidates for All-on-4. This even includes many people who are not candidates for traditional implant treatments due to bone loss in the jaw. You just need to be free of active gum disease, have fair overall health, and be committed to following the instructions of your implant dentist in Dallas for your postoperative care. When you visit us for your consultation, we will be able to let you know for sure whether All-on-4 is right for you.
What Are the Benefits of All-on-4 Implants?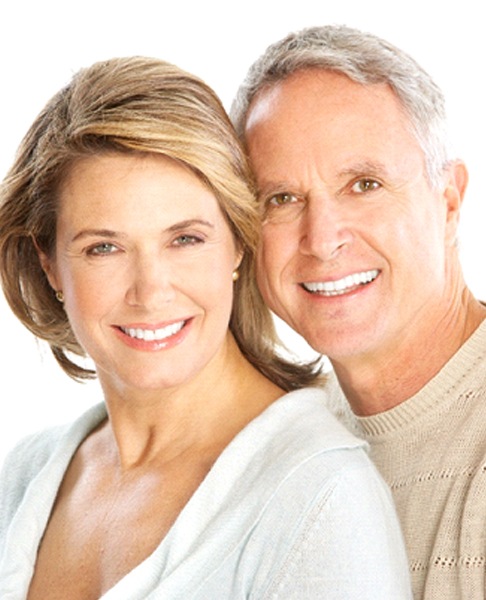 Some of the most remarkable benefits of All-on-4 dental implants in Dallas include:
They provide a strong bite force that feels natural and can enable you to eat all of your favorite foods.
All-on-4 dentures are permanently attached to the implants that support them, so you can treat them similarly to natural teeth.
Dental implants stimulate the jawbone and help to keep it healthy, strong, and whole.
The treatment process is relatively fast.
All-on-4 dentures are designed to look as natural as possible so you can confidently show off your restored smile.
All-on-4 vs. Traditional Dental Implants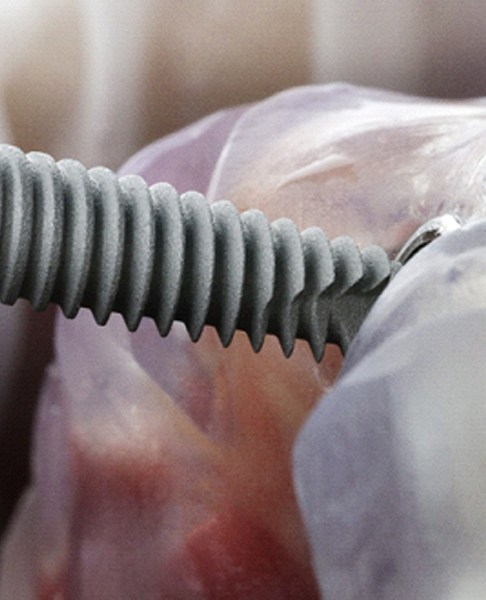 All-on-4 has a few benefits over traditional implant denture procedures. For example, traditional implants do not allow you to get a provisional denture at the same time as your implant placement surgery. Such procedures might also require more dental implants, which can lead to greater expense and a longer recovery time.
With all of that being said, there are some circumstances where a traditional implant denture might be the better option. Our team will help you compare all of your treatment choices so you can choose the one that is the best fit for you.
Understanding the Cost of All-on-4 Dental Implants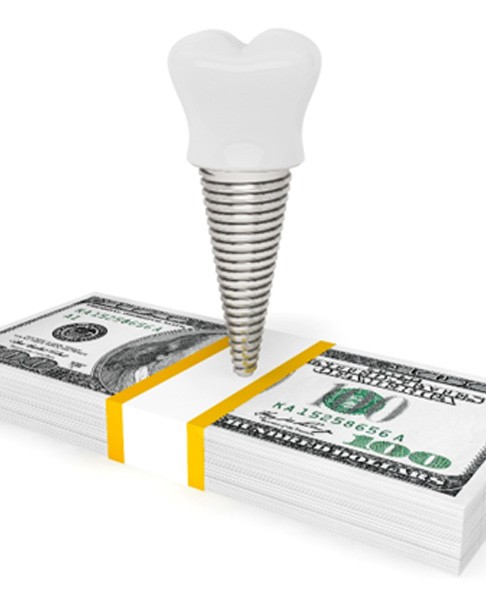 Dental implant treatment options consistently cost more than traditional alternatives. However, they can rightly be viewed as an investment because of their longevity and the multitude of other benefits that they provide. Plus, All-on-4 is sometimes more affordable than conventional implant dentures due to its streamlined treatment process. During your consultation, we will be able to share some specific numbers with you. We will also help you understand your payment options, such as insurance and financing.
Preliminary Treatments & Dental Implant Surgery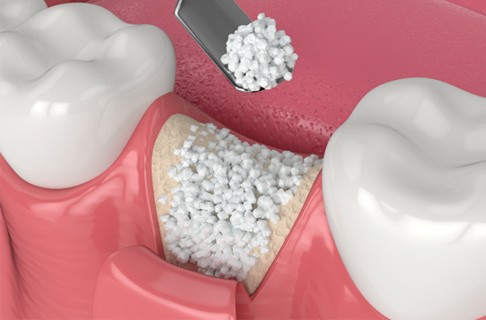 Some patients need gum disease treatment before they can move ahead with dental implants. In certain cases, a bone graft may also be necessary (this is rarer with All-on-4 treatment than it is with conventional implants). If you need any of your remaining natural teeth extracted, we can usually take care of that during your main All-on-4 surgical procedure. The placement of the dental implants themselves may have a separate fee. We strive to be transparent about our pricing for every phase of treatment.
The Parts of Your Dental Implants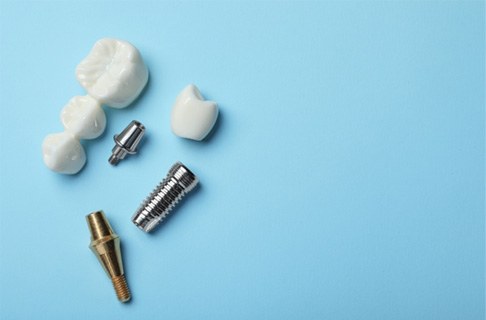 All-on-4 dental implant treatment typically uses four dental implants, but their price may vary depending on where they come from. We always use top-quality materials in our practice. Your dentures — both your preliminary one and the permanent one that will replace it — can also greatly affect your overall treatment costs. If you have questions about how the various materials used in your tooth replacement journey will affect your total bill, feel free to ask us.
How All-on-4 Dental Implants Can Save You Money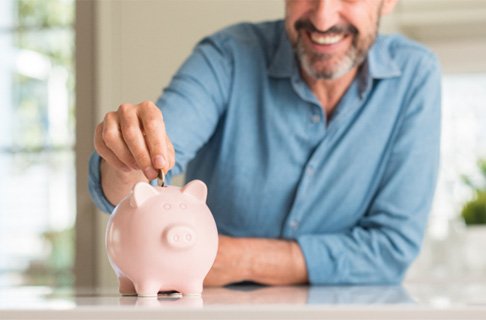 All-on-4 dental implants are an excellent value. In fact, they may actually help you save money in a couple of different ways:
In most cases, patients require just one surgery (as opposed to the two or more surgeries that are usually necessary with conventional implants).
Your All-on-4 implants may last for many years, so they may actually cost less in the long run than a traditional denture that would need to be replaced every 5 – 7 years.
Does Dental Insurance Cover All-on-4 Treatment?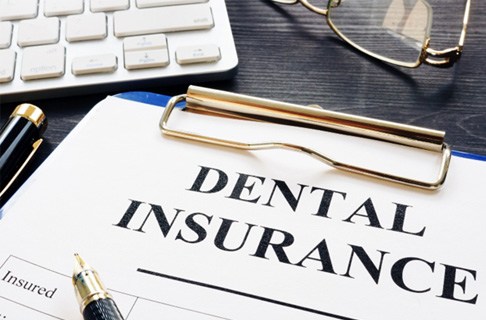 Dental insurance policies can vary greatly in how they view dental implants. Some plans cover them, while others do not. You will need to check the details of your unique policy to see how it applies. Our team welcomes insurance, and we can help you use your benefits to your greatest advantage. Even if your plan does not specifically cover dental implants, it might help you pay for other portions of your tooth replacement treatment.
Making All-on-4 Dental Implants Affordable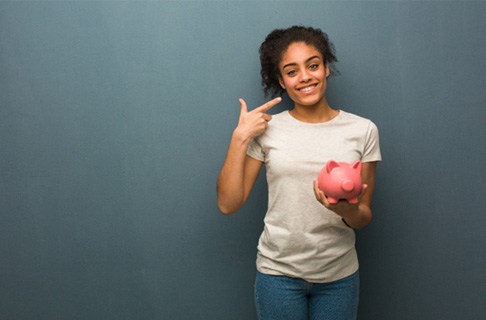 In addition to insurance, there is another provision that might make it easier for you to afford your All-on-4 treatment: financing. We work with CareCredit, a third-party lender, to provide no-interest and low-interest payment plans for our patients. The application process is fast, and most people are eligible for a monthly payment amount that works with their budget. You might be surprised by how easy it is to afford your new smile!
All-on-4 FAQs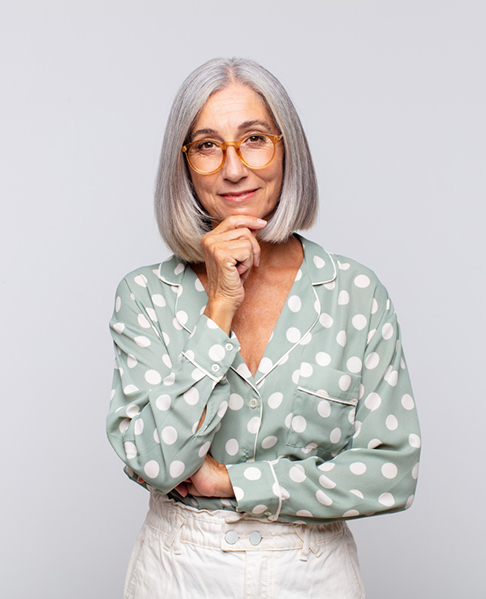 All-on-4 is one of the most efficient ways to replace an entire arch of missing teeth. However, it does represent a significant commitment of time and money. It is understandable if you want to gather as much information as possible before you move forward with the treatment. To assist you, we have compiled the following list of FAQs about All-on-4, along with succinct answers. If your specific questions are not addressed here, please reach out to our team directly.
Is the All-on-4 Process Painful?
The All-on-4 surgery itself should be quite comfortable. Your mouth will be thoroughly numbed, and we offer multiple types of sedation. You can expect to feel little to nothing while our team is placing your implants.
After the anesthesia and sedation wear off, you can expect some soreness and general discomfort. We will give you instructions to help you cope with such issues. For example, you will temporarily need to stick to a liquid diet. You may also need to take pain relievers, get plenty of rest, and adapt your oral hygiene routine.
Most patients are feeling well enough to go back to work within a few days of their surgery. However, minor discomfort may linger for a few weeks.
What Is the Success Rate of All-on-4 Dental Implants?
Dental implants are consistently successful. In fact, they fail in less than 5% of cases. If you have any significant risk factors for dental implant failure, we will be sure to discuss those with you prior to your surgery. For example, smoking can make it difficult for implants to properly bond with the surrounding bone.
If you do your best to control modifiable risk factors, it is highly unlikely that you will ever run into any major problems with your All-on-4 dental implants.
Is There Anything I Cannot Eat with All-on-4 Dentures?
You will receive a provisional (temporary) denture immediately after your surgery. However, you should not use those teeth to eat hard, tough, or chewy foods. You should avoid placing pressure on your implants so you can heal properly after your surgery. As your mouth starts to feel normal, you will be able to incorporate fork-tender foods into your diet.
Once you are completely healed and your permanent denture is in place, you will be able to eat virtually anything, including things like raw vegetables, tough meats, and more. However, you should continue to make smart dietary choices that support oral and overall health. For example, it would be best to limit your sugar intake.
How Should I Care for My All-on-4 Dental Implants?
To help your dental implants and your denture to stay in great shape, you should:
Adhere to an excellent oral hygiene routine. You should be sure to clean beneath your denture.
Visit your general dentist twice a year for a cleaning and checkup. It is best to identify problems as early as possible.
Avoid bad habits. For example, you should not smoke, overindulge in alcohol, bite your fingernails, or play sports without a mouthguard.