September 22, 2022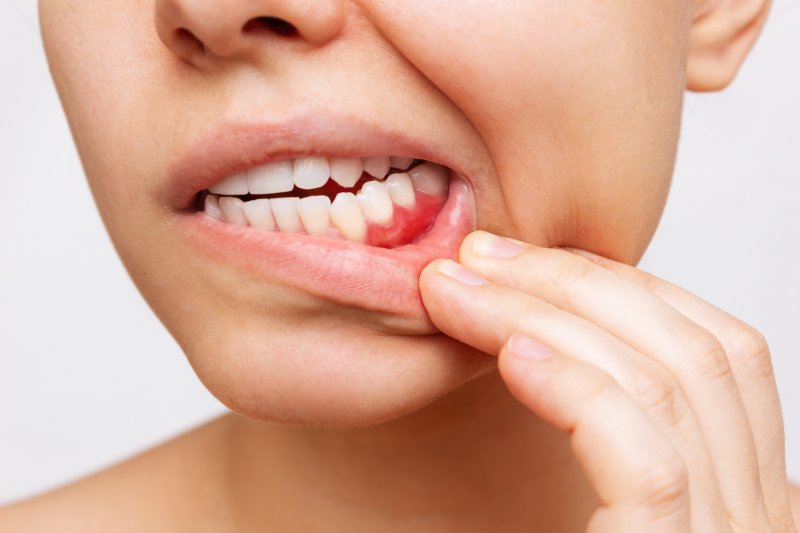 You'd be surprised at how easily you can get gum disease. As it turns out, half of all American adults eventually suffer from it. Even so, many don't notice the illness until it's already done severe damage and led to expensive treatments. However, your dentist can prevent such things by nipping your gum disease at a dental checkup. As a result, you'd spare yourself a lot of pain and financial charges. Read on to learn how to avoid gum disease and its awful effects with dental insurance benefits.
What's Gum Disease?
Periodontal (i.e., gum) disease is an infection of your mouth's gum tissue. It's caused by plaque buildup on your teeth and gum line, usually due to poor oral hygiene.
The condition's first stage is chronic gum inflammation or gingivitis. The pink tissue around your gums can turn red, swollen, and tender when it occurs. Fortunately, gingivitis is easily reversible.
The more advanced form of gum disease is periodontitis. Left untreated, this stage can cause serious gum damage and lead to tooth loss. Furthermore, dentists can't cure it — they can only manage it.
Gum Disease Treatment is Costly
The price of gum disease isn't just physical. As it turns out, the condition can also strain your finances.
You see, treating infected gums can get expensive. Unlike a dental checkup priced at a couple of hundred dollars, periodontal therapy or surgery can cost thousands. Furthermore, insurance companies often only cover part of the treatment. Things get worse when you factor in added procedures for any resulting tooth loss, gum recession, etc.
Save Money (and Avoid Pain) with a Dental Checkup
Fortunately, using your insurance benefits on regular checkups will save you from these expenses. With a dental visit, your dentist can prevent gum disease from taking root in the first place. The visit would thus avoid expensive future treatments, and it could let you take advantage of an insurance plan with heavy discounts. Consequently, you wouldn't have to worry about breaking the bank with your dental care.
As you can see, you're better off preventing gum disease than letting it happen. That said, use your dental insurance benefits for regular checkups while you still can.
About the Practice
Lincoln Park Periodontal is based in Dallas, TX. As led by Drs. Andrew Barnett and Marshal Goldberg, the practice specializes in treating gum disease and missing teeth. To that end, it offers periodontal therapy, dental implants, and various periodontics. You'll receive quality results, too, as the team personalizes treatment and uses the latest dental technology. For more information or to book an appointment, you can reach them on their website or by phone at (214)-691-2614.
Comments Off

on Avoid Gum Disease with Dental Insurance Benefits
No Comments
No comments yet.
RSS feed for comments on this post.
Sorry, the comment form is closed at this time.