September 14, 2022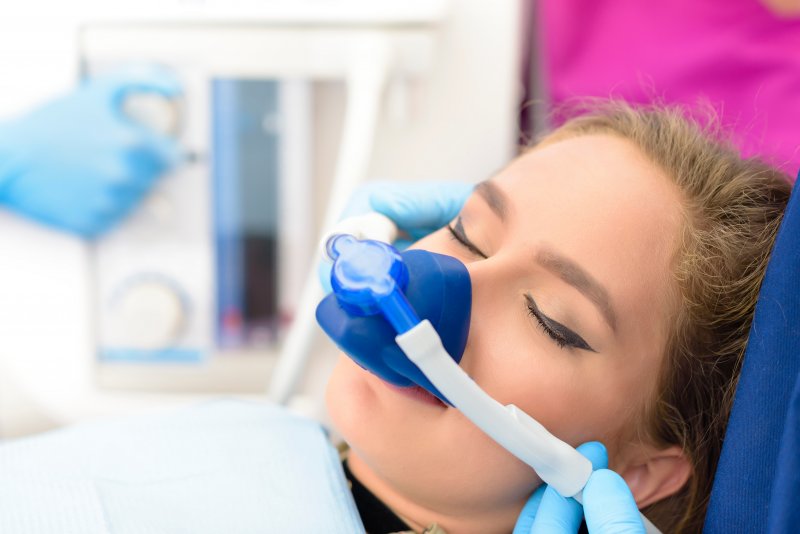 In most cases, sedation dentistry gets associated with dental anxiety. After all, many patients receive it to feel less afraid during their treatments. However, did you know that the field can do more than just ease your worries? The truth is that dental sedation can serve a variety of helpful purposes. As such, even those without dentist-related fears can benefit from its sedatives. To learn more, here are four benefits that come from receiving sedation dentistry.
Pain Relief
Some dental procedures cause tooth or gum pain even in the best circumstances. For that reason, some people avoid necessary treatments despite the consequences.
Well, sedation dentistry makes said treatments pain-free. As it turns out, the human brain can't register pain under the influence of potent sedatives and anesthetics. The result is that patients only feel a sense of numbness instead of aches, making dental procedures far more comfortable.
No More Gag Reflex
Generally, a gag reflex is good; it lets your throat expel intrusive, foreign objects. That said, gagging can be an obstacle to dental treatment. If your dentist needs to go deep inside the oral cavity, the reflex could prevent them from doing so. Worse yet, the resulting spasms can lead to damage.
Dental sedation, fortunately, paralyzes the gag reflex. As a result, it keeps your throat from getting in the way of your dentist's work.
Temporary Amnesia
In most cases, you wouldn't want to suffer from amnesia. In dental treatments, though, it's pretty desirable. It keeps you from building up a potential phobia of dentists, which could get out of hand over time.
Sedation dentistry happens to cause temporary amnesia. As a result, patients usually don't remember procedures that involve it. This effect keeps fear from growing and helps treatments feel faster than they really are!
A Faster Procedure
When you're under sedation, you won't be squirming around in the chair while your dentist tries to work. That makes things easier for you and your dentist.
You see, dentists work faster and more efficiently when you're sedated. They don't have to worry about your physical reactions in those cases. Consequently, they'll wrap up your treatment quicker so you can move on with your day.
While sedation dentistry is excellent for helping dental anxiety, it can do more for its patients. Talk to your dentist about whether the option could help your future treatments.
About the Practice
Lincoln Park Periodontal is based in Dallas, TX. As led by Drs. Andrew Barnett and Marshal Goldberg, the practice has decades of experience treating gum disease and missing teeth. To that end, its staff offers periodontal therapy, dental implants, cosmetic periodontics, and more. The quality of these services is further ensured thanks to their using the latest dental technology. For more information or to book an appointment, you can reach them on their website or by phone at (214)-691-2614.
Comments Off

on 4 Great Benefits of Sedation Dentistry
No Comments
No comments yet.
RSS feed for comments on this post.
Sorry, the comment form is closed at this time.