October 19, 2022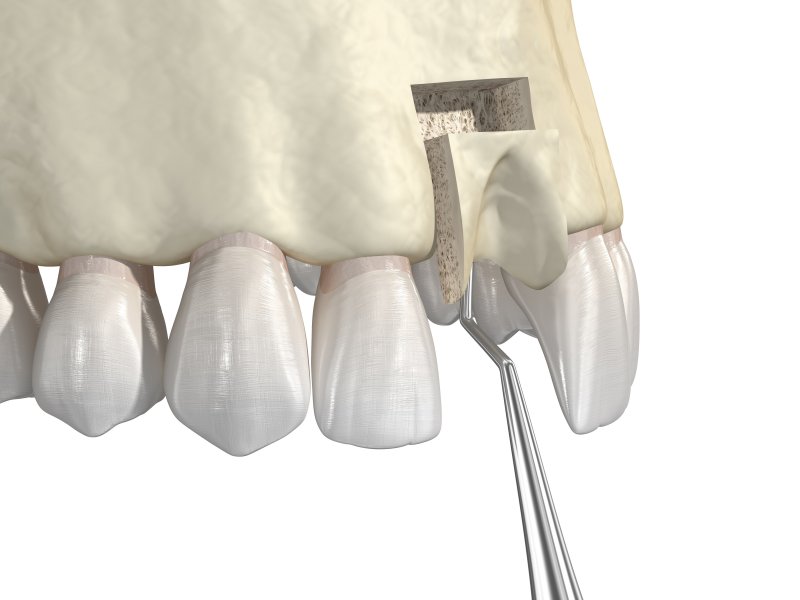 You've decided that dental implants are your best choice for restoring your smile, so recently you scheduled a consultation with your periodontist to learn more about the process. However, they told you that before implant surgery can be performed, you'll need to get a bone graft. What exactly is a bone graft, and why does it have to be done before you can get dental implants? Here's what you need to know about this procedure and why it may be a necessary step in rebuilding your smile.
What is Bone Grafting?
Bone grafting is a surgery that involves adding extra tissue to areas where the bone has broken down or been damaged. The grafted tissue is taken from another area of your body or a donor. Once the graft is in place, it will slowly be integrated with the rest of the bone, strengthening it and encouraging it to produce new tissue.
Why is Bone Grafting Often Recommended Before Dental Implant Surgery?
The answer can be summed up with two words: bone density. Dental implants are surgically placed in your jaw to serve as new tooth roots, but this can only be done if there's plenty of bone for them to join with. If there isn't enough bone density in the jaw, your implants will most likely fail.
Unfortunately, if you lost your teeth a while ago, chances are that your jaw has already lost some of its bone density. The teeth are responsible for stimulating the jawbone to keep it healthy and strong. Without that stimulation, the body will think the bone in that area is no longer needed and start to break it down. As a result, if you wait too long to replace missing teeth, the bone density in your jaw may decrease to the point that dental implants can no longer be placed.
Fortunately, bone grafting allows your periodontist to reverse the effects of bone loss, rebuilding the jawbone so that it can once again support dental implants. As such, even if you currently have insufficient bone density in your jaw, you may still be eligible for implants after receiving a bone graft.
Does Everyone Need a Bone Graft Before Dental Implants?
While it's very common to perform bone grafting as part of the implant process, it is by no means guaranteed that you'll need it. If the tooth being replaced was lost or extracted relatively recently, there may still be enough bone density in your jaw to have implants placed right away. Of course, the only way to know for sure is to have a trained periodontist examine your jawbone.
If you do need a bone graft before dental implants, it may add to the overall treatment timeline, but it will be well worth it once your new smile is complete. Reach out to your periodontist today to schedule a consultation and find out whether bone grafting might be in your future.
About the Author
Dr. Andrew Barnett earned his Masters of Science and Certificate in Periodontics at the University of Michigan. His Dallas Practice, Lincoln Park Periodontal and Dental Implant Group, offers a wide variety of surgical services, including dental implants and bone grafting. To schedule a consultation with Dr. Barnett, visit his website or call (214) 691-2614.
Comments Off

on Why You Might Need a Bone Graft Before Dental Implants
No Comments
No comments yet.
RSS feed for comments on this post.
Sorry, the comment form is closed at this time.