August 16, 2022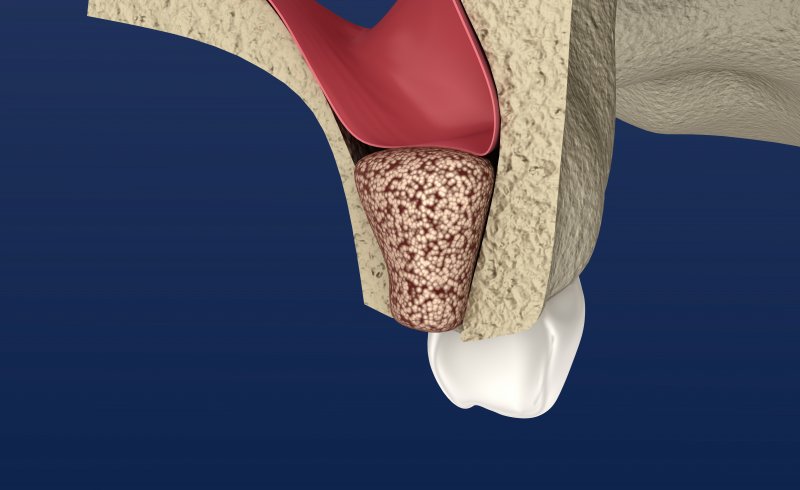 Not everyone can get dental implants right away. In some cases, preliminary treatments like bone grafting or periodontal therapy need to be performed so that the gums and jawbone are ready to support the implant posts. If you're getting dental implants in your upper jaw, then your periodontist might suggest a specific kind of preliminary treatment known as a sinus lift. Here's what you need to know about this procedure and why you might need it before you can get new teeth.
How Does a Sinus Lift Work?
A sinus lift is somewhat similar to a regular bone graft. It involves taking a small amount of bone tissue from elsewhere in your body and applying it to specific areas of your jaw so that there's enough bone density to support implant posts. However, a sinus lift is specifically focused on the area near the back of your upper jaw, near where the sinus cavity is located.
For the procedure, the periodontist makes an incision in the gums so that they can cut a small hole in the bone. Then they can gently move the sinus cavity upward and pack the bone graft material into the now-available space before stitching the gums shut. Not only does this help build up the jaw, but it also changes the position of the sinus cavity.
Why is a Sinus Lift Necessary?
Your periodontist might tell you that you need a sinus lift if the sinus cavity is too close to where dental implants need to be placed. While this can sometimes be an issue with the patient's natural anatomy, it's often a result of bone loss. When teeth are missing, it causes bone density in that part of the mouth to decrease. This means there's less bone separating the jaw from the sinus cavity. Luckily, a sinus lift replaces the lost bone tissue, thus ensuring that the implants won't disturb the sinus cavity once placed.
Are You a Candidate for a Sinus Lift?
Unlike bone grafts, sinus lifts only involve one particular part of the mouth. That means if you're getting ready for dental implants, a sinus lift is generally only required if you meet the following criteria:
The missing teeth were in the upper jaw.
You have suffered bone loss in the upper jaw.
The size and shape of the sinus cavity place it too close to the upper jaw.
The only way to know for sure whether you need a sinus lift is to schedule a consultation with your periodontist. If you are told that it's necessary, you can relax; it's simply the first step you'll need to take before you can enjoy the full life-enhancing benefits of dental implants.
About Dr. Andrew Barnett
Dr. Barnett earned his Doctorate of Dental Medicine at the University of Pittsburgh. He then decided to specialize in surgery, completing a residency at the University of Michigan to earn a Masters of Science and Certificate in Periodontics. As such, he can perform a wide variety of advanced surgical treatments, including bone grafts to prepare the upper jaw for implants. To schedule a consultation with Dr. Barnett at Lincoln Park Periodontal & Dental Implant Group in Dallas, visit his website or call (214) 691-2614.
Comments Off

on Will You Need a Sinus Lift Before Getting Dental Implants?
No Comments
No comments yet.
RSS feed for comments on this post.
Sorry, the comment form is closed at this time.