January 8, 2022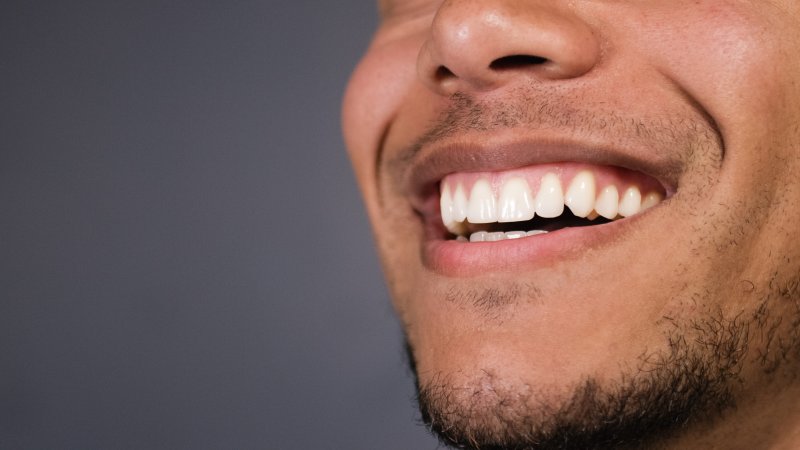 If you've always thought you've had a "gummy" smile, then treatments like crown lengthening may sound appealing to you. Not only can this service make your smile look fuller and more balanced, but it's relatively straightforward to complete. But did you know that crown lengthening can do more than simply improve the appearance of your smile? In fact, if you were recently told by a dentist that you need to visit a periodontist before they can continue with your restorative treatment, you'll want to keep reading.
How Crown Lengthening Makes Restorations Possible
In the context of restorative dentistry, crown lengthening actually makes a lot of sense. For example, if you have excessive gum tissue, it can easily get in the way of a future restoration, such as a crown or bridge. As a result, a dentist may recommend that you see a periodontist so they can remove a small portion of gum tissue. This ensures the restoration can fit properly on top of your damaged tooth.
You may need crown lengthening ahead of receiving a restoration in the following circumstances:
A tooth has been broken at the gum line
The gum line extends too far along the tooth
The tooth is not strong enough to hold a restoration on its own
Preparing for an Upcoming Crown Lengthening Treatment
By visiting a periodontist for professional care, you'll have a specialist working with you directly and taking all the necessary steps to remove as little gum tissue as needed. Ahead of your crown lengthening procedure, the periodontist will go over your X-rays and medical history, then set a date for your surgery as well as complete a dental cleaning to decrease the risk of infection. Periodontists may also place a temporary crown on your tooth beforehand so they can see how the crown will fit on the tooth after it has been lengthened.
What to Expect During Surgery
During surgery, the periodontist administers a small amount of local anesthetic to numb the gum tissue, then uses specialized dental instruments to gently reshape the gums. The length of your crown lengthening surgery will largely depend on how many teeth need adjustment (i.e. single teeth in the case of crowns, multiple teeth if a bridge is needed).
Following your surgery, you'll be given aftercare instructions to ensure a speedy healing period. This includes taking anti-inflammatory medications and using cold compresses to alleviate any swelling that's present over the next several days. After you have fully healed, you'll go back to your general dentist to have your permanent restoration attached.
Crown lengthening is commonly used for cosmetic purposes, but it's not their only application. Learn more about treatment by getting in touch with a periodontist today!
About Lincoln Park Periodontal and Dental Implant Group
Dr. Andrew Barnett and Dr. Marshal Goldberg are highly trained in performing a wide variety of periodontal services, including esthetic gingival recontouring (another name for crown lengthening). Whether you'd prefer to modify your smile's appearance or are in need of treatment to receive a restoration, you can scheduling an appointment at their office by contacting them through their website.
Comments Off

on Why Crown Lengthening Is Not Just a Cosmetic Treatment
No Comments
No comments yet.
RSS feed for comments on this post.
Sorry, the comment form is closed at this time.