December 14, 2022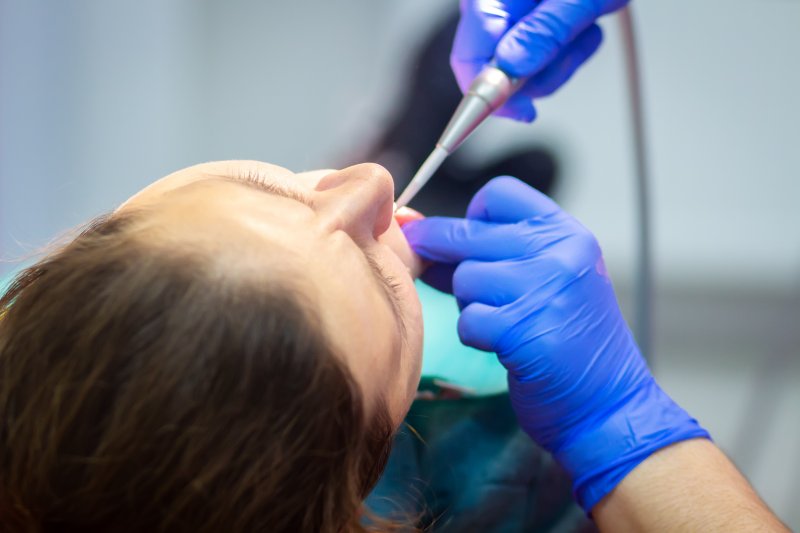 Your dentist understands that extensive dental care can cause anxiety. This is common among many adults. However, it doesn't have to lead to oral healthcare neglect. Instead, there is a solution that can reduce your fears – sedation dentistry. With many options available, it is a great way to not only combat feelings of worry but also ensure that you receive the treatment you need most comfortably. But what does dental sedation feel like? A local periodontist is here to explain.
What is Sedation Dentistry?
Sedation dentistry is a common treatment option for patients who experience mild, moderate, or severe dental anxiety. Not only does it allow you to receive the care you need, but you to feel more at ease and less anxious about your visit.
The three most common forms of sedation include nitrous oxide, oral conscious, and IV. Many periodontists and other specialists also offer general anesthesia; however, this is not always the case.
What Does It Feel Like?
Not everyone has the same experience when undergoing sedation. The type you and your periodontist choose will determine how you can expect to feel during and after your procedure.
With nitrous oxide, the effects occur and dissipate quickly. After you begin to inhale the gas through the nasal mask, you will become more relaxed and at ease. You may feel a bit warm and as if you are floating. You will not be fully sedated but instead, you will remain alert enough to respond to cues. Once the mask is removed, you'll quickly notice the effects dissipating, allowing you to drive yourself home.
Oral conscious sedation requires taking a prescribed pill before your appointment and having someone drive you to and from your visit. By the time you reach the chair, you'll feel more comfortable, almost euphoric. It does take a bit more time to fully release into your system, but throughout your procedure, you will feel no pain or experience any worry. Instead, you'll be deeply relaxed but aware of your periodontist's cues. Afterward, you may feel groggy, so you should rest for the remainder of the day.
IV sedation is also known as "sleep dentistry;" however, it doesn't put you to sleep. Instead, after receiving your IV, you'll become calm and relaxed. Your periodontist and team will monitor your vitals to ensure your safety and comfort. You may find it difficult to stay away, but you'll remain conscious enough to respond to any cues. After your procedure, someone will need to drive you home, as you'll need to rest.
How to Know if You're a Candidate
You will need to meet with your periodontist beforehand to discuss any medications you're currently taking as well as go over your medical history. They must have this information so that there are no issues when administering sedation – no matter the kind. But if you struggle with mild to severe dental anxiety, have difficulty sitting still for long periods, or have a sensitive gag reflex, you may be a qualified candidate.
Don't let worry keep you from getting the oral healthcare you need. With the help of sedation dentistry, you can overcome your fears and take back your smile.
About the Authors
Dr. Andrew Barnett and Dr. Marshal Goldberg are two trusted periodontal specialists in Dallas who are committed to rebuilding and restoring smiles. With the help of sedation dentistry, they can improve the experiences of patients every time. If you or a loved one is anxious about an upcoming procedure, visit our website or call (214) 890-7777 to learn how we can help.
Comments Off

on Dental Sedation: What Does It Feel Like?
No Comments
No comments yet.
RSS feed for comments on this post.
Sorry, the comment form is closed at this time.